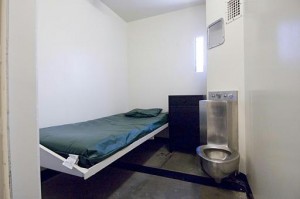 [/caption]
The federal government has certain mandates and responsibilities a jail must do for its inmates, but if nothing is disclosed to the public, how do we know they're complying? The answer is we don't.  JAILexchange.com, with your help, has devised a rating system we call the JAILEX Rating, whose sole purpose is to rate every jail and prison in America based upon the information it provides on the internet.
The Responsibilities of a Jail
By nature, a jail is not meant to be good or bad.  As a public institution it has the thankless job of keeping some of the worst characters incarcerated, while simultaneously keeping them safe, healthy and from hurting each other and the staff.
Its basic purpose is to do two things:
Booking an individual accused of a crime, getting their mug shot, fingerprints, and in some cases eye scans for current and future identification purposes.
Holding them until a judge or magistrate arraigns them in court and decides to either release them on their own recognizance or with a bond or bail to motivate them to return for trial.
Unable to gain an automatic release, post a cash bond or bail, an offender is held until trial.
If sentenced for a year or less, a jail's responsibility is to incarcerate the inmate until their release.
While in their care, a jail must provide the prisoner:
Sanitary conditions
Three meals a day
Safe conditions
Access to Health Care
A limited amount of recreation for at least 1 hour a day
Access to Law books
Access to their attorney
Family member(s) visits for 20-30 minutes at least once a week
Mail privileges (inbound and outbound)
Basic hygiene products
A cot to sleep on
Some jails provide this and more. Other jails do, but in limited amounts and not well.
Unless you were to spend a week, a month or more in a specific jail, there is no way to evaluate whether that jail is providing humane conditions for their inmates.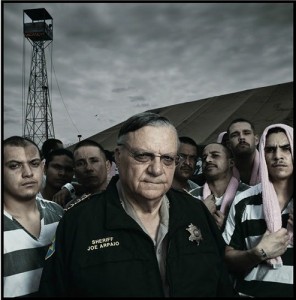 [/caption]
JAILEX Rating System
However, beginning in 2010, JAIL Exchange rated every Adult and Juvenile Jail (and Prison) in the United States by the only criteria we have access to, the information they provide the general public about their facility.  We believe those facilities which take their responsibilities under federal laws seriously, and treat the accused and their loved ones as humanely as possible, deserve to be recognized.
Jails and prisons who don't take steps to dispense information about their lockups must be exposed for their lack of transparency. Without this accountability, a jail encourages potential lawsuits and claims of 'abuse of power'. Additionally, since the majority of Americans now get information about their public officials and institutions from the internet, it is vital that all jails and prisons post every piece of information about their facilities online.
The JAIL Exchange rating system grades the compliancy of each facility on their responsibility to inform the public in their jurisdiction.
We call it the JAILEX Rating System.
As you can see by the chart below, there are 10 JAILEX Ratings:   5.0, 4.5, 4.0, 3.5, 3.0…. down to 0, the lowest rating, on the horizontal axis.  The number on the vertical axis indicates the number of jails that fall into each of the JAILEX Rating categories.  The remainder of this Article will attempt to analyze the results of the ratings of America's County Jails.
The Good News – 43% Meet Minimum Standards
Of the 5,955 City and County Adult and Juvenile Jails and Detention Centers that we researched in 2010,  298 in only 23 states,  or 5% of the total number, received the highest JAILEX 'Perfect' Rating of 5.0.
In 2010, over 22% (almost 1,350) were rated 4.0, 4.5 or 5.0 – all highly commendable ratings.
Continuing the positive news, over 43% of all Adult and Juvenile City and County Jails received at least a minimum JAILEX Rating of 3.0 or higher.
The Bad News – 57% Come Up Short
On the other hand, roughly 30% of all City and County Adult and Juvenile Jails and Detention Centers received a JAILEX Rating that ranks below what we consider to be a minimum score of 3.0, with another 27% (1,587 jails) that had no website presence whatsoever, the jails that received our lowest rating of ZERO. Some of these are facilities which are holding over 1,000 people on any given day.
In summary, 57% of all jails and prisons did not meet even minimum standards of reporting even minimal information about their facility, while 43% provided content that ranged from adequate to excellent.
In general, Larger Jails Perform Better
In general the largest urban jails had higher ratings, while smaller jails had lower ratings.  However, the jails with a JAILEX Rating of 5.0 included several small and medium size jails such as Crow Wing County, Minnesota. With a small, limited budget and 286 beds, this jail is able to provide every bit of information desired by those looking to have their questions answered.
Many of the largest jails in the United States such as the New York City Department of Corrections, Orange County Jail, California and Broward County, Florida, all receiving JAILEX Ratings of 5.0, had so much interesting and complete information, it no doubt leaves their local jurisdiction with a feeling of pride in their professionalism.
Conclusion
Although 43% of all jails in the United States did a good-to-excellent job in 2010 disclosing to the public what goes on behind the walls and razor wire, there are still far too many who have a lot of improvements to make. Simply by providing Inmate Lists, Contact information, Guidelines and Schedules about Inmate Visitation, the remaining 57% of Jails could move their facilities from a negative light to a positive glow, serving their community in a manner the public expects.
UPDATE May 1, 2012:   We have temporarily disbanded the jailex ratings from our website due to the difficulty in keeping our scoring updated properly. We anticipate coming out with 2012 results at the end of the year, but on a more limited basis. We wish to focus our attention on those jails who provide quality information, unfortunately a minority of the jurisdictions.
_______________________________________________________________________
Click here to check out a full explanation of the criteria used in our JAILEX Ratings.
Do you want to see the complete list of the 50 Highest Rated American Jails?  click here.
Keep this list on hand.  A website that has 20,000 pages of all the information about every jail and prison in America
.adslot-overlay {position: absolute; font-family: arial, sans-serif; background-color: rgba(0,0,0,0.65); border: 2px solid rgba(0,0,0,0.65); color: white !important; margin: 0; z-index: 2147483647; text-decoration: none; box-sizing: border-box; text-align: left;}.adslot-overlay-iframed {top: 0; left: 0; right: 0; bottom: 0;}.slotname {position: absolute; top: 0; left: 0; right: 0; font-size: 13px; font-weight: bold; padding: 3px 0 3px 6px; vertical-align: middle; background-color: rgba(0,0,0,0.45); text-overflow: ellipsis; white-space: nowrap; overflow: hidden;}.slotname span {text-align: left; text-decoration: none; text-transform: capitalize;}.revenue {position: absolute; bottom: 0; left: 0; right: 0; font-size: 11px; padding: 3px 0 3px 6px; vertial-align: middle; text-align: left; background-color: rgba(0,0,0,0.45); font-weight: bold; text-overflow: ellipsis; overflow: hidden; white-space: nowrap;}.revenue .name {color: #ccc;}.revenue .horizontal .metric {display: inline-block; padding-right: 1.5em;}.revenue .horizontal .name {padding-right: 0.5em;}.revenue .vertical .metric {display: block; line-height: 1.5em; margin-bottom: 0.5em;}.revenue .vertical .name, .revenue .vertical .value {display: block;}.revenue .square .metric, .revenue .button .metric {display: table-row;}.revenue .square .metric {line-height: 1.5em;}.revenue .square .name, .revenue .square .value, .revenue .button .value {display: table-cell;}.revenue .square .name {padding-right: 1.5em;}.revenue .button .name {display: block; margin-right: 0.5em; width: 1em; overflow: hidden; text-overflow: clip;}.revenue .button .name:first-letter {margin-right: 1.5em;}a.adslot-overlay:hover {border: 2px solid rgba(58,106,173,0.9);}a.adslot-overlay:hover .slotname {border-bottom: 1px solid rgba(81,132,210,0.9); background-color: rgba(58,106,173,0.9);}a.adslot-overlay:hover .revenue {border-top: 1px solid rgba(81,132,210,0.9); background-color: rgba(58,106,173,0.9);}div.adslot-overlay:hover {cursor: not-allowed; border: 2px solid rgba(64,64,64,0.9);}div.adslot-overlay:hover .slotname {border-bottom: 1px solid rgba(128,128,128,0.9); background-color: rgba(64,64,64,0.9);}div.adslot-overlay:hover .revenue {border-top: 1px solid rgba(128,128,128,0.9); background-color: rgba(64,64,64,0.9);}