Martin County Jail & Sheriff Commissary Information
Martin County Jail & Sheriff contracts with Oasis Commissary (aka jailcanteen.com) for the online ordering of snacks and other foods, hygiene products, letter writing materials, clothing and reading glasses.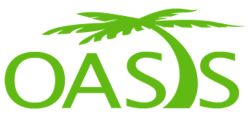 Family members and friends can go to their website, order for their inmate and have it delivered directly to Martin County Jail & Sheriff.
Instructions
1. Register here first.
2. Confirm registration in your email.
3. Select your state, then facility, then input your inmate's name.
4. Shop… then pay using a Visa, MC or Discover credit or debit card.
Useful Information
1. Each order incurs a $5.95 processing fee.
2. Orders are delivered once a week.
3. There is no limit to the number of orders you can place each week.
4. You can purchase orders for multiple inmates and/or at multiple jails.
5. Orders are processed weekly. The cutoff time is on Sunday at 11:59 PM.
6. Orders are delivered to the jail within ten days.
7. Returns incur a 20% restocking fee.
Resources
Frequently Asked Questions.
Check the Status of your order here.
Online Contact Form.
Customer Service Contact
Call 800-956-2747 Monday - Friday 8:00 AM to 5:00 PM EST.
Email: support@jailcanteen.com.