Exchanging Emails with an Inmate in Clarendon County Sheriff
Since Clarendon County Sheriff contracts with GTL ConnectNetwork, they either already or will soon provide you and your inmate the ability to use their Messaging Service to send and receive electronic messages.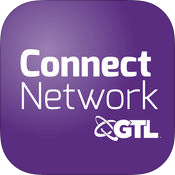 Depending on the facility, inmates can either view messages from you by:
Viewing it on a device at the jail,
Viewing it on a Kiosk in their unit,
Print it out, and/or
Respond electronically.
How do I pay for the GTL Inmate Messaging Service at Clarendon County Sheriff?
GTL lets you pay for inmate messaging services:
- Online,
- Over the Phone,
- Using a Kiosk at Clarendon County Sheriff,
- By US Mail, and
- Depositing Funds at Designated Retail Stores.

How much does it cost to send and receive messages?
Rates to send messages vary and are subject to change.
The typical cost is $1.00 per message, plus $1.00 per photo and $3.00 per 30 second video.
How does GTL Inmate Messaging work?
Step 1
Confirm the current GTL Message service options at Clarendon County Sheriff.
Step 2
Sign in or create an account to make a deposit.
Step 3
Add your phone number(s), information and Facility(ies)
Step 4
Step 5
Send and receive messages 24/7
Step 6 (optional - additional fee)
Attach a photo and/or video to your messages (where available) using the iOS or Android mobile app.