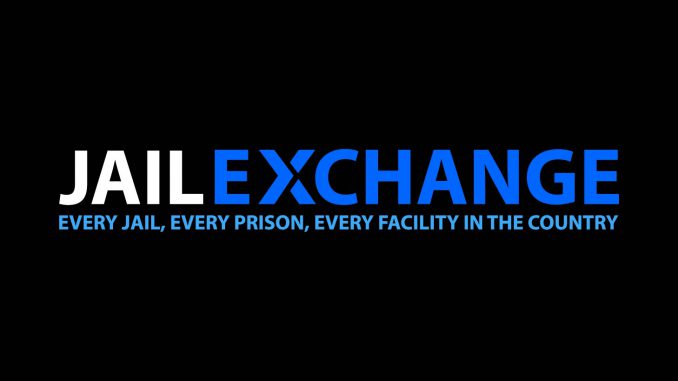 Over 15 million men, women and children are arrested and jailed every year in the United States.  That equates to over 5% of the population, or one in twenty citizens. Whether they realize it or not, everyone knows somebody who is, or has been in jail. Even though some of those arrested are eventually found innocent of any crime and are released, many are held in conditions that are so beneath the dignity of this great country that they need to be exposed for treating American citizens no better than dogs in a pound.  However, that is for another article.
To become a member of JAIL Exchange's top 50 Jails for 2010, a jail or detention center (adult or juvenile) had to have been rewarded our JAILEX RATING of 5.0 and meet the following criteria:
Jails with a 5.0 – Highest Rating: Perfect.
This facility's online presence is captivating. The operator of this facility understands that providing complete information is essential to saving time, money and frustration for all involved, including staff, the families and friends of those incarcerated, and the taxpayer. By providing clear, relevant and meaningful online content, they have gone far beyond what over 95% of other facilities in the United States have done. These sheriffs and administrators are communication experts. They are to be commended.
Jails that made the top 50 list usually have the following information:
Website that is professionally done, updated regularly and easy to navigate.
Inmate Search and/or list that is updated daily.
Clear information about the facility and contact info.
Visitation rules and schedules.
Information on how to send mail and what is allowed.
Information about how to deposit money for Inmates.
Information about Inmate Services such as Programs and Rehabilitation.
A list of Active Warrants
Virtual Tours and/or photos of the facility.
Employment information for recruiting staff.
Availability of information in Spanish.
Top 50 Jails in America – Listed by State
Arizona
Alaska
Fairbanks Correctional Center, AK
Anvil Mountain Correctional Center, AK
Yukon Kuskokwim Correctional Center, AK
California
Colorado
Florida
Kansas
Louisiana
Minnesota
Nebraska
Nevada
New Hampshire
New York
New York City Department of Corrections
North Carolina
Ohio
Lucas County et al   (Corrections Center of NW OH), OH
Marion County et al (Multi County Correctional), OH
Oklahoma
Oregon
Pennsylvania
Rhode Island
South Carolina
South Dakota
(Harding County et al) Western South Dakota Juvenile Services Center, SD
Tennessee
Rutherford County Juvenile Detention, TN
Texas
UPDATE May 1, 2012:   We have temporarily disbanded the jailex ratings from our website due to the difficulty in keeping our scoring updated properly. We anticipate coming out with 2012 results at the end of the year, but on a more limited basis. We wish to focus our attention on those jails who provide quality information, unfortunately a minority of the jurisdictions.
_________________________________________________________________
To check the JAILex Rating of the jails or prisons in your area, click here.
To view how your jail or prison compares to all the facilities in America read this, then go here.
If you want to see the criteria JAILex uses to rate each jail and prison, click here.
Comments
comments