Brunswick County Jail Commissary Information
Brunswick County Jail uses McDaniel Supply Company for their inmate commissary. 
McDaniel Supply operates the JailPackStore website so you can order online using a credit or debit card. They will ship your order directly to your inmate at Brunswick County Jail.
JailPackStore has a very cumbersome website that requires you to:  1. register, 2. add a credit or debit card, and then 3. locate your inmate, before you can even see their commissary products, prices, additional fees, etc. 
Here are the basic details of what they sell and their fees:
Commissary products that you can purchase -
Candy, Chips, Meats, Seafood, Writing supplies, Hygeneine Kits, Underwear. These are all in various pre-defined packs ranging in price from $11.00-$27.00. The shipping fee is an additional $4.95.
Maximum Deposit -
$300
Fee to Deposit Money using a credit or debit card - 
$3.95 to deposit $10.00 - 25.00
$6.95 to deposit $25.01 - 100.00
$8.95 to deposit $100.01 - 200.00
$10.95 to deposit $200.01 to 300.00
Any money that you deposit and don't immediately spend will be held as a credit on your account for future purchases.
JailPackStore is the Brunswick County Jail's outside vendor for Commissary Items. They have a very good mix or Chips, Snacks, Candy, Meat, Seafood, Hygeine products, Letter writing materials and Underwear items for sale on their website.

Here is a sample of what you can purchase for your inmate:
SNACKS
$19.75 + $4.95 shipping + $6.95 fee to add money = Total cost to you before tax $31.65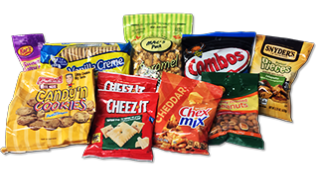 MAC'S Pack Caramel Corn 6oz - 1
Bud's Best Butterfinger Cookie 6oz - 1
Chex Mix - Cheddar 1.75oz - 1
Combos Buffalo Blue Cheese - 7oz -1
Creme Cookies 13oz - 1
White Cheddar Cheez-its 1.5oz - 2
Kar's Honey Roasted Peanuts 3.5oz - 1
Kar's Sweet and Salty Mix 2oz - 1
Snyder's Jalapeno Pretzel Pieces 2.25oz - 1
LETTER WRITING MATERIALS
$15.00 + $4.95 shipping + $3.95 fee to add money = Total cost to you before taxes $23.90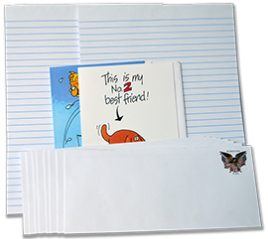 Stamped Envelopes - 8
Glue Top Writing Pad 8.5x11 - 1
Friendship Greeting Cards w/Stamps – 2
HYGEINE ITEMS
$26.50 + $4.95 shipping + $6.95 fee to add money = Total cost to you before taxes $38.40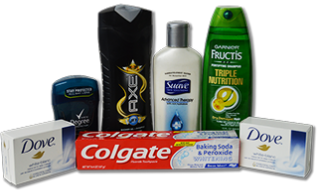 Degree Extreme Blast Deodorant - 1.7oz - 1
Colgate w/Baking Soda Toothpaste - 6.4oz - 1
Dove Sensitive Skin Soap - 4oz- 2
Suave Advanced Therapy Lotion - 10oz - 1
Garnier Shampoo - 13oz - 1
Axe Body Wash 16oz – 1
If you don't have a bank card and want to see if they will accept a money order for payment call JailPackStore at 800-822-9388. Their hours are Monday - Friday: 8 AM - 5 PM.
They are closed Saturday and Sunday.