How an Inmate Makes a Phone Call to You or Others from Cullman County Juvenile Detention Center
To set up a phone account so that your inmate can call you from Cullman County do the following:
1. Enroll in an account with Securus Technologies.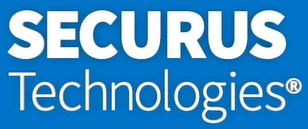 2. Choose one of three account types, Securus Debit, Advance Connect or Direct Bill.
3. Choose [facility_name_1}, then connect with your inmate.
4. If you have any questions, call Securus: 972-734-1111 or 800-844-6591.
To find out fees, how to's, calling times, limits on phone calls and other systems Securus has do that you can communicate with your Cullman County inmate, check out our Inmate Phone Page.
NOTE: All of your inmate's phone calls are recorded and stored. It is advised not to discuss their pending case.
---
How to visit an inmate in Cullman County Alabama using Video Visitation or visiting an inmate at the jail
To visit an inmate in Cullman County follow these steps:
In addition to visiting inmates at the jail, Cullman County Juvenile Detention Center uses a video visitation service called IC Solutions.

In order to visit with your inmate online or at the Cullman County Jail Video Kiosk, you must first register with IC Solutions.

Once you are logged into your existing IC Solutions account or have created a new account and are logged in, you must select Register for Video and enter Cullman County Juvenile Detention Center.

Then select your Cullman County Inmate.

Then fund your account using either a Visa, Mastercard credit or debit card.

Lastly, schedule a visit.

The cost for a remote video visit ranges from $7-10 for 20-25 minute visit. Rates are subject to change.
For full instructions on all the benefits of using IC Solutions to visit a Cullman County inmate, visiting an inmate at the jail itself, rates, policies, rules, dress codes, bringing children, attorney and clergy visits and more, go to our official Visit Inmate Page. 
---