How an Inmate Makes a Phone Call to You or Others from Plumas County Juvenile Detention
To set up a phone account so that your inmate can call you from Plumas County do the following:
1. Enroll in an account with Securus Technologies.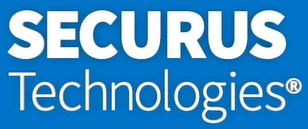 2. Choose one of three account types, Securus Debit, Advance Connect or Direct Bill.
3. Choose [facility_name_1}, then connect with your inmate.
4. If you have any questions, call Securus: 972-734-1111 or 800-844-6591.
To find out fees, how to's, calling times, limits on phone calls and other systems Securus has do that you can communicate with your Plumas County inmate, check out our Inmate Phone Page.
NOTE: All of your inmate's phone calls are recorded and stored. It is advised not to discuss their pending case.
---
How Do Visit an Inmate in Plumas County Juvenile Detention?
To visit an inmate in Plumas County you need to do the following:
Plumas County Juvenile Detention uses the services of NCIC for remote video visitation. In other words, you can visit your inmate in jail by using your home computer, as long as it is equipped with a microphone and camera that supports video.
When available, the jail also provides use of 'video visit kiosks' in the Plumas County Juvenile Detention lobby if you do not have a computer at home. These 'on-site' video visits are FREE.



Costs
NCIC Video Visitation fees are subject to change, but the cost to you is roughly $7.50 ($0.25 per minute) for a 30-minute visit + an additional fee of $2.00 for the connection.
On-site (at the jail) video visits are FREE.
How to set up your Video Visit
Select Plumas County Juvenile Detention
Select your inmate.
Choose your date and time.
Your inmate will be notified by the Plumas County Juvenile Detention staff of the date and time for the visit. Be sure to be in front of your computer and connected to NCIC at least 15 minutes before the start of the visit.

NCIC Customer Service
Phone - 800-943-2189 or 903-247-0069
Email – [email protected]
For all the information you need to know, whether it be 'in person' at-the-jail visitation or remote video visitation with your Plumas County inmate, go to our Visit Inmate Page.
---