Wayne County Jail III - Remote Video Visitation with your Inmate
Wayne County Jail III uses GettingOut for their Remote Visitation.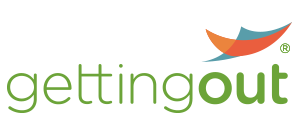 There are three ways to remotely visit your inmate:
1. Using the GettingOut Kiosk at the jail.
2. Using your computer from home.
3. Using the GettingOut Android App or iphone App.
How it Works
2. Find your Inmate's Facility here.
3. Choose either an INMATE ACCOUNT or FRIENDS & FAMILY ACCOUNT. **Note** Friends and Family must have funds in their "Friends & Family Account" to respond to inmate messages.
If you deposit money online in the INMATE ACCOUNT, than they have the freedom to spend the money on visits or phone calls to anyone, or any other communications services available at Wayne County Jail III.
With the FRIENDS & FAMILY ACCOUNT, you control all communication services such as phone calls, video visits and messaging. Your inmate can only call the phone number you want.
4. You will then receive prompts to validate both your identity and phone number .
5. Again, choose your inmate's facility, then type their name and select your inmate.
GettingOut will then guide you through the steps needed to arrange your remote visit.
Customer Service
If you have any questions, you can call them at 1-866-516-0115.
GettingOut online contact form
The GettingOut App is available on Google Play and Apple Store.