Lee County Inmate Work Center Inmate Phone Use
INMATE PHONE CALLS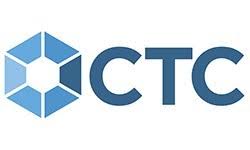 The Inmate Phone Calling Service used by the Lee County Inmate Work Center is called City Tele Coin.
In order to receive calls from your inmate, you need to first register with City Tele Coin.
City Tele Coin charges a rate of $0.21 per minute for all direct calls and $0.25 per minute for collect calls.
For all City Tele Coin rates and fees, go here.
You can prepay your account using the following methods:
Online: Visa or Master Card Credit, Debit Cards or Prepaid Cards

Online: Discover Credit Cards

Call in a Phone Payment: (318) 746-1114

Use Moneygram

Mail a payment to:
CTC City Tele-Coin, Inc.
4501 Marlena Street
Bossier, Louisiana 71111
When mailing your payment you must reference the phone number you opened your account with, your inmate's name and the name of the Lee County Inmate Work Center.
Inmates using your account can only call the phone number that you used in order to set up your account.
Inmates that purchase City Tele Coin prepaid phone cards from the Commissary can call any number they choose, provided the number is approved by the Lee County Inmate Work Center.
For a list of Frequently Asked Questions about the Inmate Phone Service with City Tele Coin go here.
City Tele Coin has both iOS and Android apps available for download from your device's app store.