How an Inmate Makes a Phone Call to You or Others from Kiowa County Jail
To set up a phone account so that your inmate can call you from Kiowa County do the following:
1. Enroll in an account with Securus Technologies.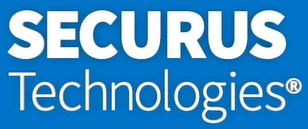 2. Choose one of three account types, Securus Debit, Advance Connect or Direct Bill.
3. Choose [facility_name_1}, then connect with your inmate.
4. If you have any questions, call Securus: 972-734-1111 or 800-844-6591.
To find out fees, how to's, calling times, limits on phone calls and other systems Securus has do that you can communicate with your Kiowa County inmate, check out our Inmate Phone Page.
NOTE: All of your inmate's phone calls are recorded and stored. It is advised not to discuss their pending case.
---
How to Have Remote Video Visits and Email Communication with an Inmate in Kiowa County
To register and sign up for a remote visitation account with City Tele Coin to communicate with your Kiowa County Jail inmate, follow the instructions below:
Register and create an account with City Tele Coin.

City Tele Coin has excellent quality video visits between your home device and a video terminal in the inmate's housing area.

You can also send and receive secure messages and use them to make and receive phone calls with your Kiowa County inmate.

This is a fee based service.

For more information, you can call City Telecoin from 7:00 AM to 11:00 PM CST by dialing 318-746-1114, or email them:

[email protected]

.
Visit Inmate 'at the jail' information.
For all the information you need to know, including instructions, policies, tips and solutions to possible issues regarding visiting with an inmate (both at the jail and remotely) in Kiowa County, visit our full page guide. 
NOTE: All video visits are recorded and stored. Whatever you talk about, can and will be used against your inmate in court. Never discuss their pending criminal case!
Also, be warned that some video visits providers are collecting voice prints for a database which law enforcement agencies are building.
---
How to Purchase Commissary for an Inmate in Kiowa County
To purchase commissary online for an Kiowa County Jail inmate, follow these instructions:
Start here and click 'PLACE ORDER' in CommissaryDeposit.com

Choose Oklahoma

Choose Kiowa County Jail

View the date your order will be delivered, then click 'NEXT'.

Search for, then Select your inmate from the Kiowa County Jail list.

Choose the amount to send.

Register, and Pay for the deposit transaction

Note: You will be charged a fee to purchase commissary for your Kiowa County inmate. In addition, there is a maximum amount you can spend, usually about $250.00. 
Items you may Purchase from CommissaryDeposit.com:
Clothing - thermals, underwear, bras, shoes.

Stationary, envelopes, stamps, playing cards, board games

Toiletries, hygiene, reading glasses, medicated creams, aspirin

Soda, energy drinks, coffee, packaged meat & fish, soups, cookies, chips, pastries.
Contact Information
Customer Support page.
Customer Support phone:   912-584-6102
Email - [email protected]
Customer Support Hours - Monday - Friday, 8:00 AM to 4:30 PM EST
For complete information on fees, products, policies, deadlines, rules, minimum and maximum purchases and all the information you need to know regarding purchasing commissary for your inmate in Kiowa County, go to our Inmate Commissary Page for details.
---