How an Inmate Makes a Phone Call to You or Others from Nueces Co Juvenile Justice Ctr Overflow
To set up a phone account so that your inmate can call you from Nueces County do the following:
1. Enroll in an account with Securus Technologies.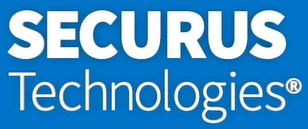 2. Choose one of three account types, Securus Debit, Advance Connect or Direct Bill.
3. Choose [facility_name_1}, then connect with your inmate.
4. If you have any questions, call Securus: 972-734-1111 or 800-844-6591.
To find out fees, how to's, calling times, limits on phone calls and other systems Securus has do that you can communicate with your Nueces County inmate, check out our Inmate Phone Page.
NOTE: All of your inmate's phone calls are recorded and stored. It is advised not to discuss their pending case.
---
How Do Inmates in Nueces Co Juvenile Justice Ctr Overflow Make Phone Calls?
To receive phone calls from inmates in Nueces County, or to assist them in making phone calls to other people, follow these steps:
Nueces Co Juvenile Justice Ctr Overflow uses the services of IC Solutions.
Register with them online or call them at 888-506-8407. 

Agents are available 24 hours a day, and speak both English & Spanish.

Services for Nueces County inmates and their families and friends include Collect Calling, PIN Debits, Purchasing Calling Cards, Voicemail & Prepaid calls.  In addition, IC Solutions provides secure messaging, sending photos, video phone calls and online deposits for inmates and their families in Nueces County.

Although rates are subject to change, they generally run about $0.21 per minute for phone calls.
Note: All your calls with an inmate are recorded, stored and shared with law enforcement if the conversation deals with your case or any criminal activity. Anything communicated can be used against you or your inmate in court.
For all the information regarding phone calls with Nueces County inmates; rules, policies, phone calling times, limits and more visit our Inmate Phone Page.
---