How an Inmate Makes a Phone Call to You or Others from Craighead County Juvenile Detention Center
To set up a phone account so that your inmate can call you from Craighead County do the following:
1. Enroll in an account with Securus Technologies.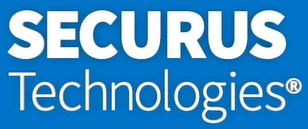 2. Choose one of three account types, Securus Debit, Advance Connect or Direct Bill.
3. Choose [facility_name_1}, then connect with your inmate.
4. If you have any questions, call Securus: 972-734-1111 or 800-844-6591.
To find out fees, how to's, calling times, limits on phone calls and other systems Securus has do that you can communicate with your Craighead County inmate, check out our Inmate Phone Page.
NOTE: All of your inmate's phone calls are recorded and stored. It is advised not to discuss their pending case.
---
How to Send and Receive Secure Text and Email Messages with an Inmate in Craighead County Juvenile Detention Center
To communicate by text or email with an Craighead County inmate, follow these instructions:
To send or receive a message you MUST first open a SmartJailMail.com account.

Once you open an account, you may search for Craighead County inmates or detainees to connect with.

When you locate the Craighead County inmate that you want to connect with, you can send them a connection request.

Craighead County Juvenile Detention Center will then need to approve the request before you can send messages.
For all the information you need to send and receive secure messages in the form of text or email with a Craighead County Juvenile Detention Center inmate, including how it works, how much it costs, renting your inmate a tablet, how often you can communicate and more, check out our Text/Email an Inmate Page.
NOTE: Your messages will be monitored and stored. You may want to refrain from discussing your inmate's court case.
---