How to Schedule and Visit an Inmate in San Joaquin County Juvenile Hall
To schedule and set up a visit, either at-the-jail or remotely from your home, follow these instructions:
To get more complete instructions, and understand visit lengths, times, locations, fees and all the other rules including children, dress codes and more, check out or Visit Inmate Page.
NOTE: All visits are recorded and whatever you say and do will be monitored. It is best to never discuss sensitive information regarding your inmate's pending case.
---
How Do You Communicate with an Inmate in the San Joaquin County Juvenile Hall by Phone
Follow these instructions on how to open an account with GTL Connect Network (aka Viapath Technologies)

Advance Pay - This phone account allows you to prepay so that your inmate can call you (and only you) whenever he/she wants and the cost of each call is deducted from your balance. You can even be notified by text when your balance gets low. You still have the option of accepting or rejecting each call.
Pin Debit  -  This option allows you to fund an inmate's commissary account and lets him pay for phone calls to you and others with the money. You will have no control over who your inmate calls.
Voicemail  -  You can leave a secure voicemail without having to contact the facility. When you call the local phone number for a facility offering Inmate Voicemail (call Customer Service at 877-650-4249 to get the local voicemail number for San Joaquin County Juvenile Hall, you will be informed of the cost for leaving a message. To leave your message, simply select the inmate by ID number. Then, record your voicemail.
For full instructions on the San Joaquin County Juvenile Hall Inmate Phone Syste, what the costs are, how it works, and tips and guidelines on rules, regulations and saving money on calls, check out our Send Money Page.
---
How an Inmate Makes a Phone Call to You or Others from San Joaquin County Juvenile Hall
To set up a phone account so that your inmate can call you from San Joaquin County do the following:
1. Enroll in an account with Securus Technologies.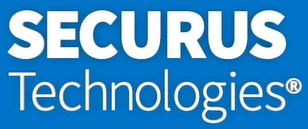 2. Choose one of three account types, Securus Debit, Advance Connect or Direct Bill.
3. Choose [facility_name_1}, then connect with your inmate.
4. If you have any questions, call Securus: 972-734-1111 or 800-844-6591.
To find out fees, how to's, calling times, limits on phone calls and other systems Securus has do that you can communicate with your San Joaquin County inmate, check out our Inmate Phone Page.
NOTE: All of your inmate's phone calls are recorded and stored. It is advised not to discuss their pending case.
---