Fairfield County Jail INMATE & FAMILY SERVICES
Fairfield County Jail
345 Lincoln Avenue
Lancaster, OH 43130
To locate an inmate in the Fairfield County Jail you have several options:
1. Call the jail at 740-652-7301.
2. Use Vinelink Offender Search.
3. Use the jail's inmate phone service to find an inmate by searching online at IC Solutions.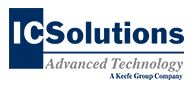 Photos and Videos of Fairfield County Jail
Inmate Search, Booking Information & Mugshots
The Inmate Search Page for the Fairfield County Jail:
•    Inmate's Booking Information
•    Inmate's Mugshot
•    Criminal Charges
•    Bail / Bond Amounts
•    Recent Arrests
Inmate Mail Policies, Address and What can be Mailed
Mail Dos & Do Nots:
•    Mail Policies
•    What Not to Mail
•    What is Allowed?
•    Can You Mail Photos?
•    Electronic Messaging
Inmate Phone Policy & Account Registration 
Calling Friends & Family from Fairfield County Jail
•    How Do Inmates Call?
•    What Phone Service Do They Use?
•    What is the Cost?
•    Prepaid Cards or Collect Calls?
•    Emailing Text & Photos
Inmate Accounts, Sending Money & Commissary
Money & Commissary at the Fairfield County Jail
•    Adding Money Online / At the Facility / By Mail
•    Minimums & Maximums
•    What Service is Used?
•    Commissary & Care Packs
Inmate Visitation Rules, Schedules & Video Visits
Everything About Fairfield County Jail Visitation 
•    Who Can Visit
•    Registration
•    Visitation Schedule
•    Visitation Rules
•    Visitation Dress Code
•    Remote Video Visits
Inmate Bail, Bonds & How it Works
Bail Bonding from the Fairfield County Jail
•    How to Bail Bond
•    Where to Bail Bond
•    Bail Bond Agents
•    Self-Release Bonding
•    Bail Bond Cost
About the Fairfield County Jail
The Fairfield County Jail, located in the city of Lancaster, in Fairfield County, Ohio is a medium to maximum-security facility.
Every year this facility has 1680 Bookings, with a daily average of 84 Inmates and a staff of 21.
Inmates range from low level misdemeanor offenders to those being held and awaiting trial for violent crimes like robbery, rape and murder. Therefore, the security level must be high.
Correctional officers in Fairfield County Jail are armed with mace and trained to use physical force to protect themselves, visitors and inmates from violence. 
All of the men and women being held in the Fairfield County Jail are either awaiting trial or have been sentenced in the Fairfield County Court System and been sentenced to one year or less. 
The Fairfield County Jail also houses inmates arrested by this county's municipal police departments. 
A full list of the cities and towns can be found below.
Family and Friends of inmates are allowed to:
•    Receive phone calls from the inmates, 
•    Provide them with commissary money
•    Receive and send them mail
•    Schedule a time to visit. 
Convicted and Sentenced Inmates
When an inmate is convicted and sentenced to a year or more, they are transferred to the Ohio State Prison System or the Federal Bureau of Prisons.  
Inmates that are convicted of a misdemeanor and/or sentenced to less than one year of a state crime serve their time in the jail. 
Illegal immigrants convicted of a state or federal crime will first do their time, then may be transferred into ICE custody for deportation.