Greer County Jail Remote Video Visitation
Inmate Visitation
IMPORTANT - All remote visitation at the Greer County Jail is conducted by City Tele Coin video.
You can visit your inmate at the jail, or from your own device or computer at home.
The Greer County Sheriff's Office provides a video kiosk in the lobby of the Sheriff's Office free of charge.
Visitation is limited to 10 minutes per visitor per day. Visitors must call ahead and follow ALL visitation guidelines.
If not coming to the Sheriff's Office, you may visit with an inmate using City Tele Coin fom home.
Video visitations are monitored and visitors MUST follow visitor guidelines. Visitors that are found to violate these guidelines, will have their visitation privileges suspended.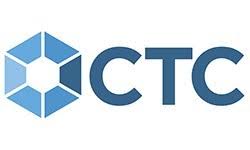 All Video Visitation services are provided by City Tele Coin.
To register for a direct pay account visit www.CityTeleCoin.com.
After your account has been created you can download the City Tele Coin app from iTunes or Google Play.
To video chat and send emails using the app or the City Tele Coin website, select Greer County Jail to set up a remote account for the inmate.