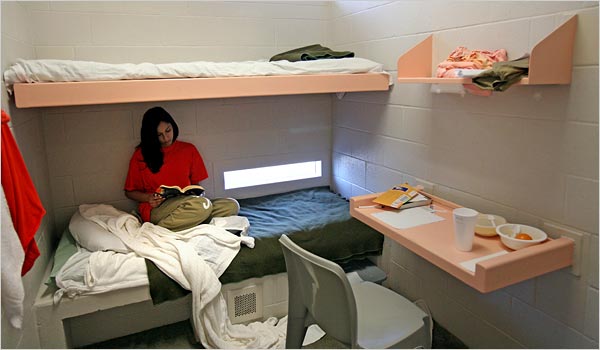 [/caption] The bad news is that there is no single integrated Inmate Search for all prisoners in the United States. The good news is that
one website has a directory of every free County Jail Inmate Search in America
for your use. Using a paid search will NOT help you find your jail inmate as paid searches are NOT in 'real time'. In fact, while this website's searches are updated hourly and daily, paid searches are updated at best, monthly.
Inmate Search – City or County Jail
While it is not necessary to know the exact facility in which the inmate is incarcerated, you must know first what city, or more specifically, the county where they were arrested. If you do not already have this information you can find it by reviewing local Crime News Stories, Arrest Records or if the information is not available, by locating the general area of the state in which you believe they were arrested. Armed with this information, make a note of the counties in this area and begin researching them one at a time. Because
JAILexchange.com
lists ALL facilities; ALL counties and every city with a population of 25,000 or more, you can complete your search in one place beginning
here
. 1.  From the drop down menu, choose your state. This will bring you to a page that lists all of the major cities in the state and the county.  Click on the city or county you have decided to search first. 2.  The page that loads next will have a list of all the jails in that county. Some counties have just one jail. Others, for example
LA County, California, have as many as 100 facilities
. Click on any one of the County Jails first, as the Inmate Search will be the same source for every county facility. It does not matter which one you choose. 3.  The Facility Page that loads has every bit of information available on that jail, from Inmate Search to Contact and Visitation information. Some facilities have dozens of unique links for any additional information you may want or need. At the top of the page, you will see (in orange) a series of links for Inmates. Click on the link for County Jail Inmate Search and follow the instructions for the FREE search.  If you come up empty handed, try the link for County Jail Inmate List or
VINELINK
– Jail Inmate Search.
It is important to use the inmate's full legal name
in order for the computer to recognize them. Some inmate searches will allow you to search by last name only, others will allow you to list all the inmates in custody by just clicking the 'search' button. Still others allow you to view the bookings from the previous 12-36 hours. 4.  If you still come up empty, you can always call the telephone number for the County Jail, which is provided for you on every
Facility Page
in our directory of 9,000 facilities. The information you are seeking is public information and they will provide it if you ask. 5.  In many cases, the person you are looking for may have been booked into a City Jail located within the county. These jails typically hold a person arrested for up to 72 hours until they get transferred to the County Jail. Very few of these have automated Inmate Searches so you will have to phone them to find the person you are researching. If you still can't find the person, hit the back button to the page that lists all the counties in the state, move to the next county on your list and repeat steps 2 - 5. All Inmate Searches in America are free.
Our website
has accumulated a
Directory of all the Inmate Lookups
for you in one, simple-to-use Directory. You should never believe you need to use a paid service for an Inmate Search again. ______________________________________________________________________
For instructions on State Prison Inmate Searches, click here.
For instructions on Federal Bureau of Prisons Inmate Searches, click here.
For instructions on Inmate Searches in Immigration Detention Centers (ICE), click here.