Other than the complete Directory of every free Inmate Search on JAILexchange.com, the best kept secret for free, nationwide, Inmate Searches is VINELink.com. This Article will explain what VINELink is and it will instruct you on how to use it.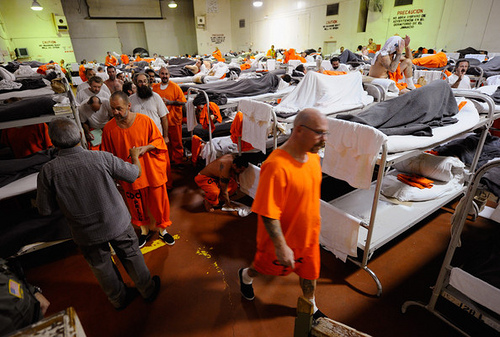 What is VINELink?
VINELink is the online version of VINE (Victim Information and Notification Everyday), the National Victim Notification Network. Initially designed to allow crime victims a way to obtain timely and reliable information about criminal cases and the custody status of offenders 24 hours a day, VINELink has established itself as a favorite for anyone with access to the internet or a telephone to do an Inmate Lookup in almost every jail and prison in the United States.
VINELink was established in 1994 by the family of Mary Byron, a women murdered by her 'stalker' ex-boyfriend. Mary's violent boyfriend was let out of jail, and even though she was assured that she would be notified of his release, she was not. She was shot in the head by him while sitting in her car in her own driveway.
VINELink, completed in 2000, provides information on criminal cases and the custody status of Offenders. It will notify you of any Transfers, Releases or Escapes by email, telephone or on their website. You can use VINELink to search for Inmates in 'near real time', meaning it is updated every 15 minutes with new information including new bookings.
Who Uses VINELink?
While VINELink is not available everywhere, it is currently being used by over two thirds of the nation's jails and prisons. It helps keep victims informed and allows for Inmate Searches using a name, court case information or other identifying inmate number. While JAILexchange.com has every available county, state and federal Inmate Lookup list on each of its 9,000 Facility Pages, we also consider it mandatory to have links to VINELink because it is clearly the largest integrated inmate database in the country.
Some states within VINE even provide the option to display their information on the website in Spanish. If this option is available, you will see an "English | Español" toggle in the upper right hand corner of the state's VINELink webpage.
If you don't have regular access to the internet, you can arrange to be notified via phone, fax, letter or TTY 24 hours a day. VINELink will continue to phone you until you respond with a personal four-digit pin, chosen by you.
The following gives you an idea of the scope of VINELink's annual reach. Every year they record:
14.5 million offender status changes
500,000 notifications to victims and others
7.2 million calls – inbound and outbound
1.2 million VINELink registrations
VINELink has live operators on call 24 hours a day for every state that uses its services and
each state has a toll-free number. At the bottom of this Article is information on how to find each state and their VINELink toll-free number. We have included the states that are not currently using VINELink.
How to use VINELink online
Go to http://www.vinelink.com
Click on the state you wish to search.
Register by clicking on Offender in the upper left corner of the page.
Click on name for details and the option to Register
Register for notification (optional – you don't have to do this). Then enter your contact info.
Click Register. You are done.
How to use VINELink by telephone
Go to JAILexchange.com and click on 'Inmate search' and choose your city or county. The link for our State or County VINELink page, listed in the orange box on each of our Facility Pages will list the phone number you can call for assistance.
The following states are not currently using VINELink:
Indiana
Kansas
Maine
South Dakota
The following States have a limited VINELink database:
Arizona
Georgia
Massachusetts
Montana
New Hampshire
West Virginia
VINELink is an excellent free source for Inmate Searches within the United States and Puerto Rico. In addition, JAILexchange.com provides every public Inmate Search list available in our directory of 9,000 Facility Pages. If no list is provided, we provide telephone numbers direct to the facility.  Feel free to call the facility and ask for their assistance.
______________________________________________________________________________
For a link to other Inmate Searches to City, County, State and Federal lockups, click here.
For a link to all Jails and Prisons in the United States, click here.