There are
1,315 County Juvenile Detention Centers
in America serving 3,210 counties.  On any given day they are holding for trial or incarceration for a year or less at least 15,000 children and young adults 17 years of age or younger. Do they actually help our troubled children? We want to stress that there is no ideal way to judge how these young offenders (or innocents) are being punished, treated or helped without an independent third party being on-site every minute of every day. The researchers for Jail Exchange, after 18 months of in-depth work, were amazed at the limited amount of information about locally run juvenile jails that house offenders who are doing time for crimes ranging from truancy to murder. There is little data available to gauge how effective these juvenile detention centers are in rehabilitating and educating offenders as the agencies that attempt this each have different standards they follow. JAIL Exchange believes that the one thing we can measure is the information that is provided to the public.  We believe that an institution that provides full and complete information about their facility, practices and the programs they offer have taken a huge step in the right direction. Therefore, we developed the
JAILEX Rating System
, system that rates the information provided to the public and the families and loved ones of the children incarcerated. Our rating does not reflect how effective their services are in rehabilitating the juveniles. To become a member of Jail Exchange's Top 6 Juvenile County Detention Centers in America for 2010, a detention center had to have been rewarded our JAILEX Rating of 5.0 and meet the following criteria:
5.0 - Highest Rating: Perfect.
This facility's online presence is captivating. The operator of this facility understands that providing complete information is essential to saving time, money and frustration for all involved, including staff and the families and friends of those incarcerated along with the taxpayer. With their content, they have provided relevant information that goes far beyond what over 99% of other facilities in the United States have done. The sheriff and/or administrators are communication experts. They are to be commended.
Top Six Juvenile County Detention Centers in America
Jails that made the 'Top 6' list usually provide the following information:
Website that is professionally done, updated regularly and easy to navigate..
Clear information about the facility, staff and contact info.
Visitation rules and schedules.
Information on how to send mail and what is allowed.
Information about how to deposit money for Inmates.
Information about Inmate Services such as Programs and Rehabilitation.
Virtual Tours and/or photos of the facility.
Employment information for recruiting quality staff.
Availability of information in Spanish.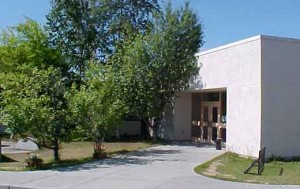 [/caption]
Fairbanks Juvenile, Alaska
Guilford County Juvenile, North Carolina
Western South Dakota Juvenile Services Center, South Dakota
Rutherford County Juvenile Detention, Tennessee
Collin County Juvenile, Texas
Cooke/Fannin/Grayson Counties Juvenile, Texas
[/caption]
Some of the Worst Juvenile Facilities
On the other end of the spectrum, unfortunately, are the majority of the juvenile detention centers and programs in the United States.  You can actually find more information about juvenile detention centers in Iraq and Afghanistan (really!) than you can on almost 1,000 of the facilities here. If we had to point out one state that is consistently the worst offender, we would have to award the state of
Massachusetts
the Gold Medal for being the worst. Not only do they not provide ANY information about their juvenile facilities or programs, they don't even allow the public to know how many there are, what communities they are located in or how many are being detained. There is ZERO information, yet they claim to have the best juvenile rehabilitation system in the country. Taxpayers and parents beware… the Massachusetts DYS system is ripe for abuse.
JAIL Exchange
is committed to full and complete openness and transparency of all jails and prisons in the United States. The public deserves to see what they are paying for and the families deserve to have access to it. We provide every bit of information on all of the 8,906 lockups in America and provide you with every bit of information available to the public.
UPDATE May 1, 2012:   We have temporarily disbanded the jailex ratings from our website due to the difficulty in keeping our scoring updated properly. We anticipate coming out with 2012 results at the end of the year, but on a more limited basis. We wish to focus our attention on those jails who provide quality information, unfortunately a minority of the jurisdictions.
___________________________________________________________________________
For a list of links to the Top 50 Jails in America, go here.
For an in-depth understanding of the JAILEX Rating System, click here.
To understand how to conduct a FREE inmate search in every city and county jail, visit here.
.adslot-overlay {position: absolute; font-family: arial, sans-serif; background-color: rgba(0,0,0,0.65); border: 2px solid rgba(0,0,0,0.65); color: white !important; margin: 0; z-index: 2147483647; text-decoration: none; box-sizing: border-box; text-align: left;}.adslot-overlay-iframed {top: 0; left: 0; right: 0; bottom: 0;}.slotname {position: absolute; top: 0; left: 0; right: 0; font-size: 13px; font-weight: bold; padding: 3px 0 3px 6px; vertical-align: middle; background-color: rgba(0,0,0,0.45); text-overflow: ellipsis; white-space: nowrap; overflow: hidden;}.slotname span {text-align: left; text-decoration: none; text-transform: capitalize;}.revenue {position: absolute; bottom: 0; left: 0; right: 0; font-size: 11px; padding: 3px 0 3px 6px; vertial-align: middle; text-align: left; background-color: rgba(0,0,0,0.45); font-weight: bold; text-overflow: ellipsis; overflow: hidden; white-space: nowrap;}.revenue .name {color: #ccc;}.revenue .horizontal .metric {display: inline-block; padding-right: 1.5em;}.revenue .horizontal .name {padding-right: 0.5em;}.revenue .vertical .metric {display: block; line-height: 1.5em; margin-bottom: 0.5em;}.revenue .vertical .name, .revenue .vertical .value {display: block;}.revenue .square .metric, .revenue .button .metric {display: table-row;}.revenue .square .metric {line-height: 1.5em;}.revenue .square .name, .revenue .square .value, .revenue .button .value {display: table-cell;}.revenue .square .name {padding-right: 1.5em;}.revenue .button .name {display: block; margin-right: 0.5em; width: 1em; overflow: hidden; text-overflow: clip;}.revenue .button .name:first-letter {margin-right: 1.5em;}a.adslot-overlay:hover {border: 2px solid rgba(58,106,173,0.9);}a.adslot-overlay:hover .slotname {border-bottom: 1px solid rgba(81,132,210,0.9); background-color: rgba(58,106,173,0.9);}a.adslot-overlay:hover .revenue {border-top: 1px solid rgba(81,132,210,0.9); background-color: rgba(58,106,173,0.9);}div.adslot-overlay:hover {cursor: not-allowed; border: 2px solid rgba(64,64,64,0.9);}div.adslot-overlay:hover .slotname {border-bottom: 1px solid rgba(128,128,128,0.9); background-color: rgba(64,64,64,0.9);}div.adslot-overlay:hover .revenue {border-top: 1px solid rgba(128,128,128,0.9); background-color: rgba(64,64,64,0.9);}