Homewav is the same company that handles the inmate phone system, video visitations, email and texting and digital letters.
The tablets can be rented on a monthly basis and while not directly connected to the internet, the inmates can use them for phone, visits, messages, education, self-help and entertainment.
Questions:
To learn more about Homewav tablets, the dozens of features, cost and how to get one delivered to your inmate, check out our Inmate Tablet page.
---
How an Inmate Makes a Phone Call to You or Others from Lincoln County Detention Center
To set up a phone account so that your inmate can call you from Lincoln County do the following:
1. Enroll in an account with Securus Technologies.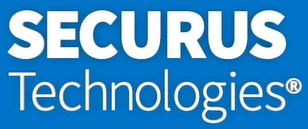 2. Choose one of three account types, Securus Debit, Advance Connect or Direct Bill.
3. Choose [facility_name_1}, then connect with your inmate.
4. If you have any questions, call Securus: 972-734-1111 or 800-844-6591.
To find out fees, how to's, calling times, limits on phone calls and other systems Securus has do that you can communicate with your Lincoln County inmate, check out our Inmate Phone Page.
NOTE: All of your inmate's phone calls are recorded and stored. It is advised not to discuss their pending case.
---
How Do Inmates in Lincoln County Detention Center Make Phone Calls?
To receive phone calls from inmates in Lincoln County, or to assist them in making phone calls to other people, follow these steps:
For all the information regarding phone calls with Lincoln County inmates; rules, policies, phone calling times, video, messaging, time limits and more, visit our Inmate Phone Page.
---
How to Visit or Email an Inmate in Lincoln County New Mexico or visiting an inmate at the jail
To visit or email an inmate in Lincoln County follow these steps:
Who do you contact if you are having any problems arranging the remote video visit, phoning or emailing of an inmate in Lincoln County?
Call HomeWav support at 314-764-2872, or toll free 844-394-6639.
Monday – Friday 
9:00AM to 6:00PM EST
Saturday – Sunday 
8:00AM to 6:00PM EST
NOTE: All communications between you and your inmate at Lincoln County Detention Center will be recorded and stored. Do not discuss your inmate's case or other sensitive information as it can be used against them (or you) in court.
For full instructions on all the benefits of using Homewav to visit a Lincoln County inmate, visiting an inmate at the jail itself, email and texting an inmate, rates, policies, rules, dress codes, bringing children, attorney and clergy visits and more, go to our official Visit Inmate Page. 
---