How an Inmate Makes a Phone Call to You or Others from San Diego Youth Transition Campus
To set up a phone account so that your inmate can call you from San Diego County do the following:
1. Enroll in an account with Securus Technologies.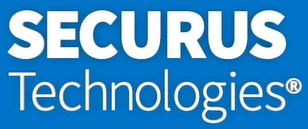 2. Choose one of three account types, Securus Debit, Advance Connect or Direct Bill.
3. Choose [facility_name_1}, then connect with your inmate.
4. If you have any questions, call Securus: 972-734-1111 or 800-844-6591.
To find out fees, how to's, calling times, limits on phone calls and other systems Securus has do that you can communicate with your San Diego County inmate, check out our Inmate Phone Page.
NOTE: All of your inmate's phone calls are recorded and stored. It is advised not to discuss their pending case.
---
How to Deposit Money into an Inmate's Account in San Diego Youth Transition Campus
To deposit money into the account of an inmate in San Diego County, follow these instructions:
Create an account with Touchpay Services, a GTL company.

Select California.

Select San Diego Youth Transition Campus

Enter the Inmate ID of your inmate.  This can be found by calling 858-694-4500 or by looking up the inmate's name in the Inmate Search link.

Enter your billing information and send money.

You can also deposit cash using the kiosk at the San Diego Youth Transition Campus.  To do this you need the Inmate's ID Number and the Facility Locator Number for San Diego County.
For all the information you need regarding making an inmate deposit, what it costs, how much you can send, how long it takes for your inmate to receive funds and more, and to get the Facility Locator Number, check out our Send Money Page.
---
How to Schedule and Visit an Inmate in San Diego Youth Transition Campus
To schedule and set up a visit, either at-the-jail or remotely from your home, follow these instructions:
To get more complete instructions, and understand visit lengths, times, locations, fees and all the other rules including children, dress codes and more, check out or Visit Inmate Page.
NOTE: All visits are recorded and whatever you say and do will be monitored. It is best to never discuss sensitive information regarding your inmate's pending case.
---