How Does an Inmate Make Phone Calls in Cuyahoga Falls City Jail?
To receive phone calls from an inmate in Summit County follow these instructions:
Cuyahoga Falls City Jail uses the services of NCIC for inmate phone calling. It is called a 'friends & family account".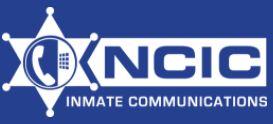 In order to receive phone calls from your inmate, you need to do the following:
Register here, or by phone 800-943-2189

Choose Ohio.

Choose Cuyahoga Falls City Jail

Select your Inmate.

Enter the phone number your Inmate will be calling.

Fund your Account. ($10-$100 at a time)
NOTE:
1.   You cannot receive any calls to your phone number from your inmate until both you and your phone number are registered.
2.  When you do receive a call, the number you will view on your phone from the incoming call is: 800-943-2189.
3.  When allowed by Cuyahoga Falls City Jail, families can also leave secure voicemails for inmates to listen to.

Fees
Adding funds to your account - $3.00 
Cost of phone call of a Prepaid Collect Account - $0.21 per minute
Cost of an interstate (ex. Ohio to a different state) phone call NOT Prepaid - $0.25 per minute
Cost of an intrastate (ex. Ohio to Ohio) phone call NOT Prepaid - $0.25 per minute
Cost if you set up your account (or fund it) by phone using a live agent, you will be charged a one-time fee of $5.95.
NCIC Customer Service
Phone - 800-943-2189 or 903-247-0069
Email – [email protected]
Full list of participating jails.
For all the information regarding phone calls with Summit County inmates; rules, policies, phone calling times, fees, limits and more visit our Inmate Phone Page.
---