Inmate Phone & Voicemail for Mesa City Jail
The Mesa City Jail uses a private phone service contactor called 'GettingOut'.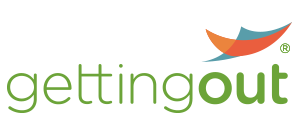 They have an extensive website which explains all communication services.
- Phone Calls & Voicemail
- Video Visits (from home or jail lobby)
- Email & Photo Sharing
Phone & Voicemail Fees
1. GettingOut charges $0.25 per minute for all phone calls, prepaid or collect, within Arizona.
2. Prepaid calls between Arizona and other states costs $0.21 per minute. International calls are $0.95 per minute.
3. There is a fee of $3.00 every time you add money to your account online, and it costs $5.95 if you add funds over the phone with a live agent.
4. You can also leave an inmate a short voice message for a flat fee of $1.25.
Note: Rates are subject to change.
Types of Phone Calls
Collect Calls
Collect calls with 'GettingOut' allow you to instantly accept and pay for calls to your land line (only) phone account. This means that if you accept your call from your inmate, all the charges for that call will then be billed to your land line phone account and will show up and be listed on your next local phone bill. Additional fees, costs, restrictions may apply.
Prepaid calls (Direct Calls)
With Prepaid Calls you can set up your account so that the inmate can only call you and/or you can just deposit money in their account and they can purchase prepaid phone cards through their commissary and call whoever they choose, provided the Mesa City Jail approves of the phone number.
Quick Connect
Quick connect is an alternative to collect calls. It allows you to quickly pay for a phone call with your credit card. When your inmate calls you, follow the instructions from the automated voice system to pay for that one phone call, directly billed to your card.
Customer Service
If you have any questions, you can call them at 1-866-516-0115.
GettingOut online contact form
The GettingOut App is available on Google Play and Apple Store.